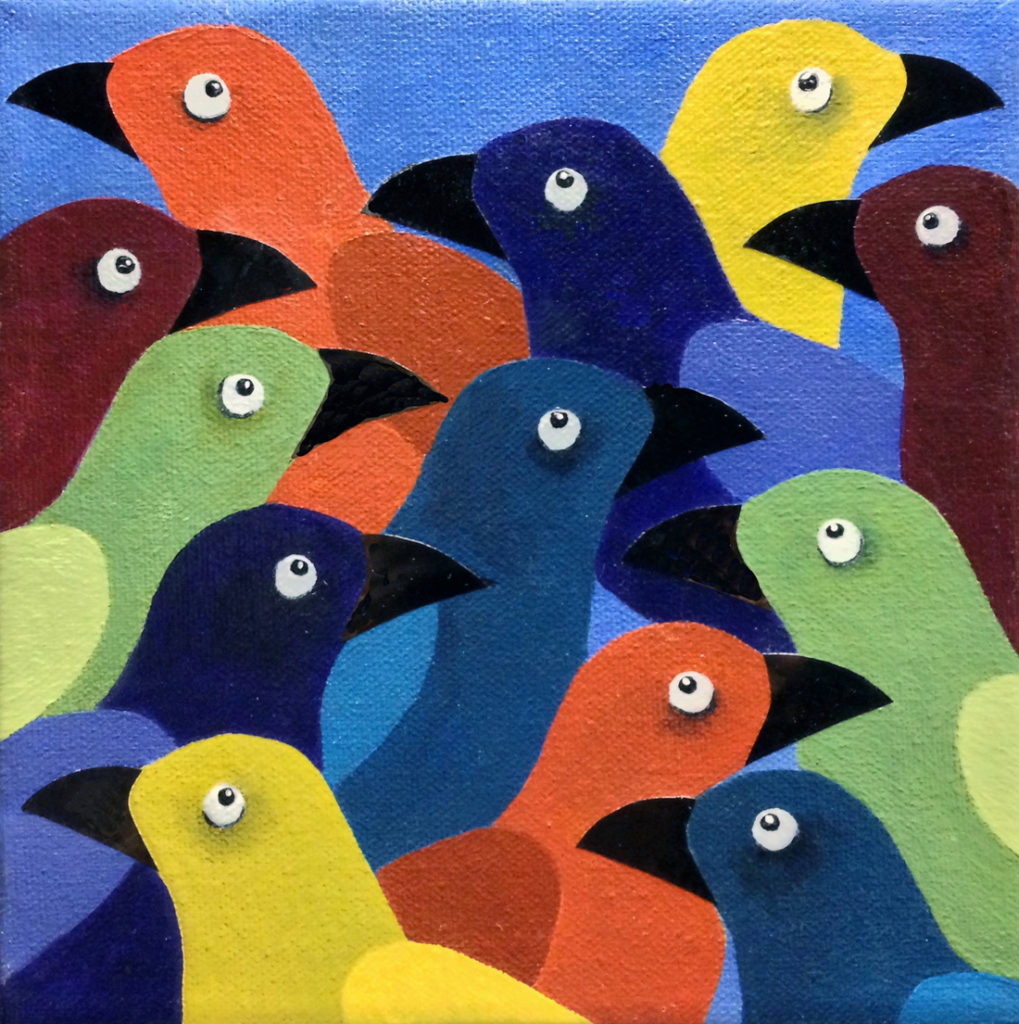 The Muse, a gift shop and gallery in downtown Frederick, has an annual silent auction fundraiser to benefit a local charity. This year, the charity was Blessings in a Backpack, which provides weekend meals to children who depend on our school system's FARM (Free and Reduced Meals) program.
Participants who purchased an 8″x8″ canvas (with all money going to BIAB) were asked to decorate their canvas based on the theme "Togetherness". Artworks were collected by The Muse and displayed in store and online for about three weeks. Once displayed, bidding commenced, ending Saturday, October 7 at the Silent Art Auction Closing Party held at The Muse 5-9 p.m.
My piece is titled "Totality" and was inspired by the August 21st eclipse. While these birds are anything but grey, during totality all color becomes diffused and we no longer see the differences that separate us. For several minutes, a wondrous event united us all. "Totality" is acrylic on canvas; the birds' beaks are solar filters from eclipse glasses. The piece was auctioned for $100.