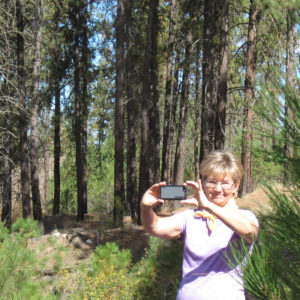 My name is Karen Jenise Richey and I am a visual artist and graphic designer in Frederick, Maryland. Blackbird Art & Design is my portfolio of past and current passions and projects. I received my Fine Arts degree from the University of Maryland with a concentration in Applied Design. After spending over twenty-five years in the field of advertising and marketing, I am happy to be working in the studio again, exploring new mediums and techniques through further study and practice. I'm often inspired by our natural world and travels near and far. My work is usually illustrative in nature and characterized by a strong sense of design and color, and can often be seen at art galleries in and around Frederick, Maryland.
Please contact me if you are interested in:
• Commissions
• Fine Art Prints
• Li'l Birds Children's Art Commissions
• Licensing my artwork for reproduction
Visit my Society6 page for opportunities to purchase prints and other items.
All images are copyrighted by the artist. Reproduction of any image for any purpose without the express permission of the artist is strictly prohibited.
© 2021 blackbirdartanddesign.com and Blackbird Art & Design