My son's original art from a young age in elementary school became my inspiration for another "li'l birds" project. The original is construction paper collage and incidentally, hung over my desk at work for years. I often told colleagues that it was a depiction of me behind my desk reacting to a typical day's work.

"I'm Only Human" is designed to be art you can touch. It's an interactive piece made from canvas panels, acrylic paint, metal, wood, and magnets. Four small canvas panels are meant to be removed from the background and placed in positions favored by the viewer.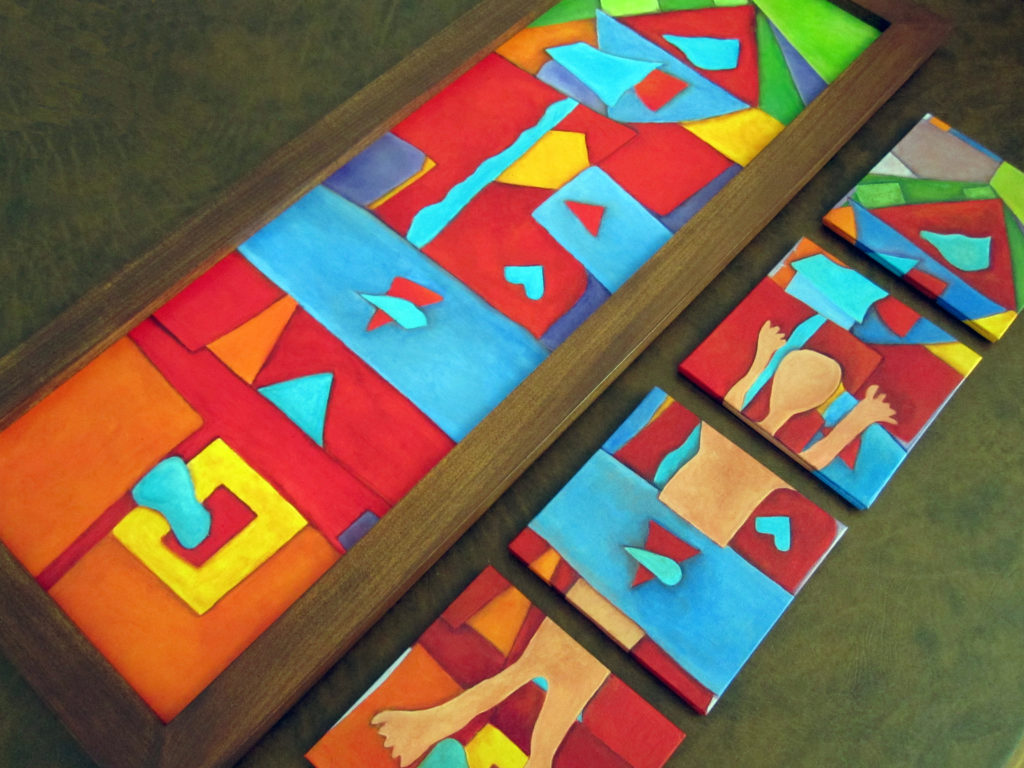 The background was painted on a thin piece of sheet metal and framed in a custom built frame. The background was drawn on a larger scale to look like the background in the original. The four 6×6-inch canvas panels were painted to resemble the original true to size, except in four separate pieces.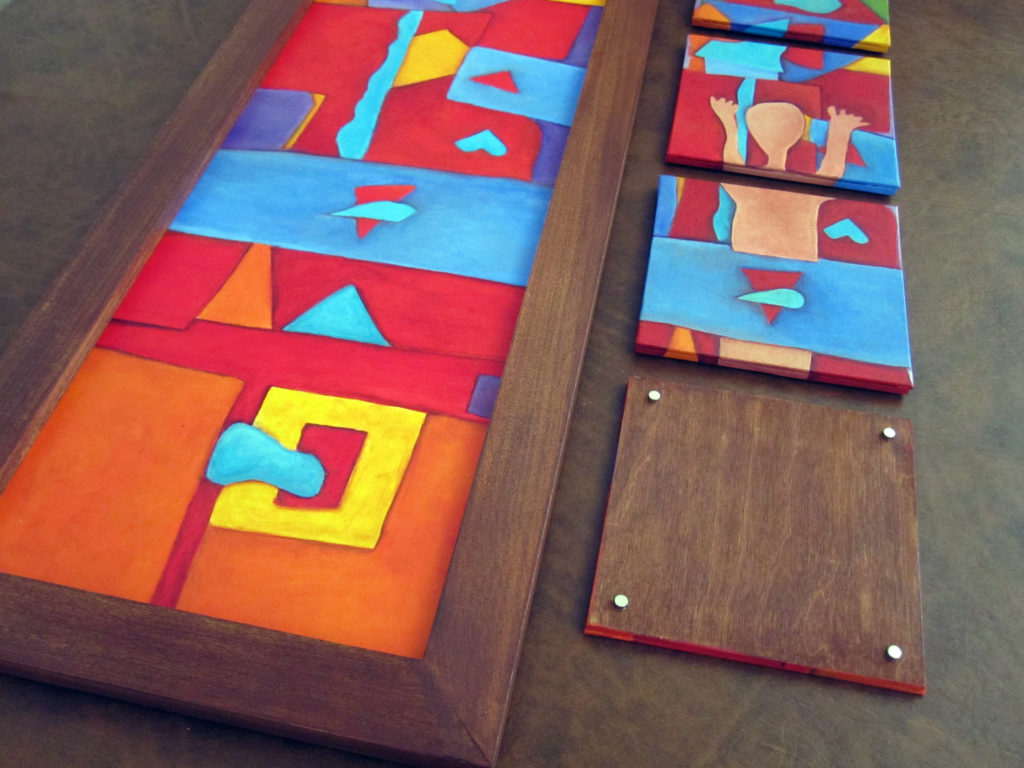 The canvas panels were mounted on wood (stained to match the frame) and small magnets were attached.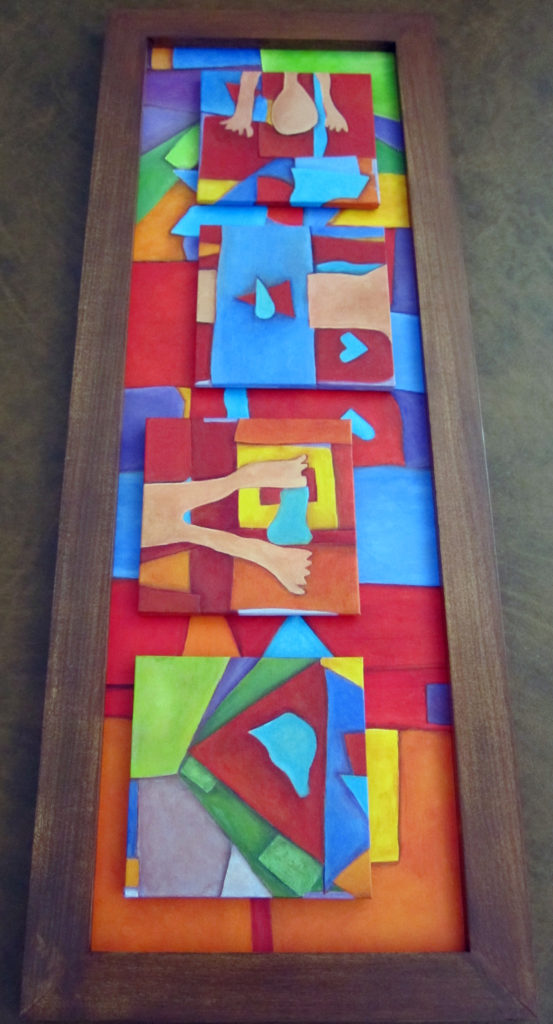 The four small panels can be placed anywhere on the metal background.

The finished piece is now hangs on a wall waiting for the next person to walk by and create a new arrangement.
Acrylic on canvas & metal, 33×12