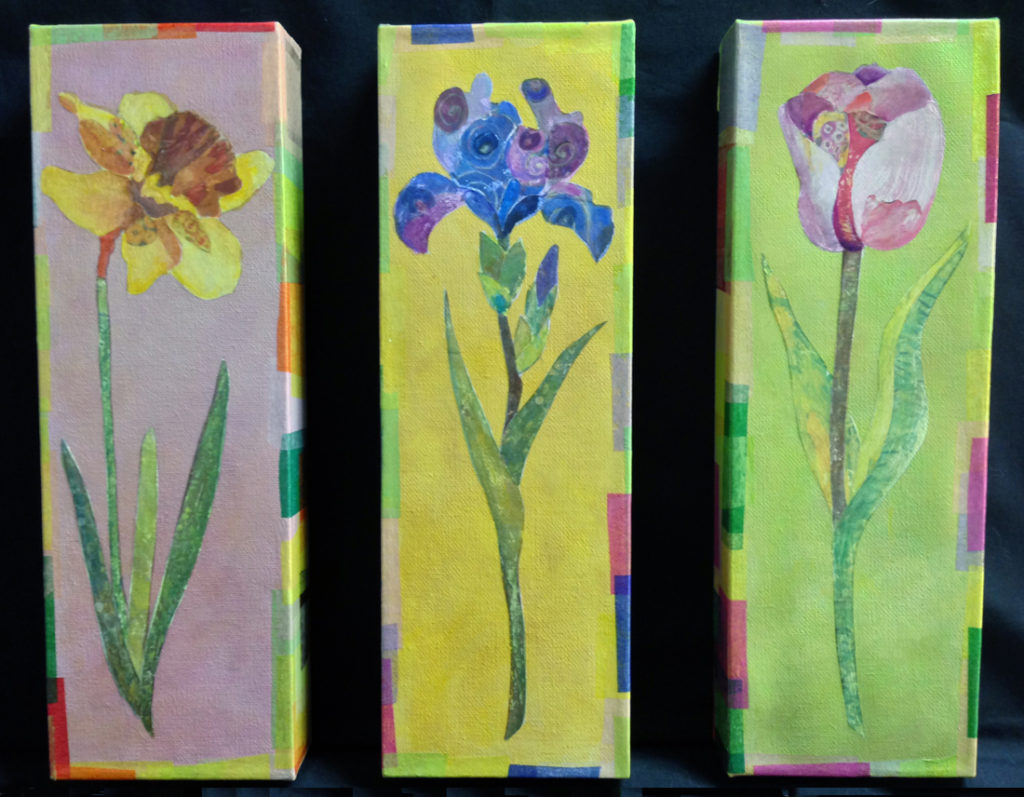 Many of my recent pieces have been a combination of acrylic paint and a technique called image transfer. Some of the artists I work with in open studio would ask me how I get certain effects in my paintings, or they would see me working with image transfer and wonder what I was doing. I decided to do a tutorial for them and used these paintings to explain and show the process.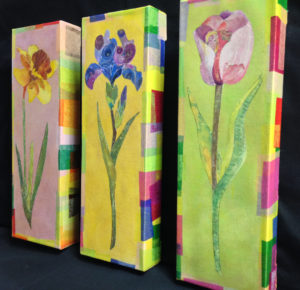 Image transfer is a method of transferring an image to a surface using gel medium. My images are usually copies made on a laser printer of random photos, art prints, or fabrics. I cut out the pieces I want to use and adhere them print side down to the surface (usually painted canvas) using gel medium as the adhesive. I use a  brayer roller to press the paper securely to the canvas. After drying overnight, I lightly sand the paper and spray with water. The paper can then be gently rubbed off with fingers or a soft cloth, leaving the design layer on the the canvas. I usually add layers on top of layers to build up pattern and design.
Click here for a great YouTube video on image transfers.