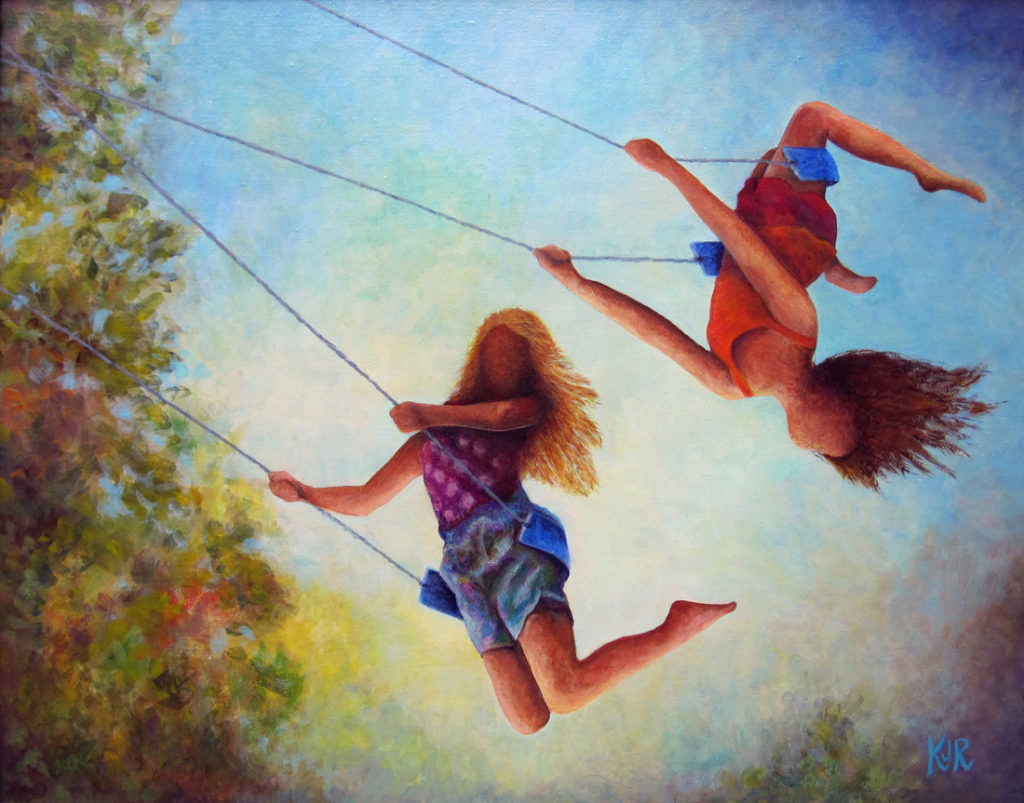 This painting was done specifically for a show themed "Life's Inspiration". I'd been wanting to paint girls on swings ever since I saw a painting of children swinging at a show at Winthrop University in Rock Hill, South Carolina. I intentionally left their faces blank to represent "every girl". The painting is about empowerment and the title was inspired by a song by Tracy Chapman.
Acrylic on canvas, 16×20
SOLD – Archival prints are available.